by David Tuvell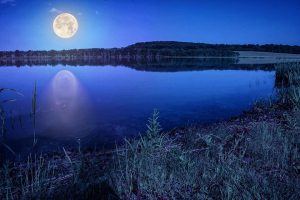 We'll live in dim half-light before we sleep:
this perfect Colgate slush where
rocks are buoys romancing the coming
moon above.
We'll tread this exhausted paddle, proving life-
preserver love.
We've fallen hard for vinyl
siding, that sure-fire sale
from Sears, the lines
of easy converts that soothe
suburban fears light up
our faces with closed-
deal afterglow, and in this second-
hand account we've found we're
Moses from our mounts.
Go door to door in Rockports, jingling
pockets full of change! As sexy
as guillotines, in your Wordsworth
ardor, free them from the Third
Estate into a reign of terror!
Category: Poetry, SNHU Creative Writing, SNHU online creative writing