by Richard Compean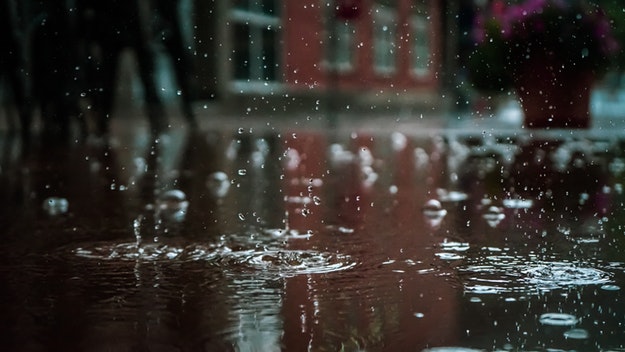 Janice got to the registration desk at the Lakeland Econo Lodge just in time to hear the desk clerk inform the elderly couple in front of her that they had gotten the last available room, not their only disabled access room, but a "studio king" on the second floor. Studio king meant that the room was very small, just big enough to hold a king-sized bed.
Janice was desperate so she asked the desk clerk if he had seen the film Best in Show and could let her rent a storage room. Before he could answer, Mavis Maxwell, two years younger and in better health than her 97-year-old husband, Marvin, looked at her and said, "Honey, you look awful." She then turned to the clerk and asked if they had a cot to put in their room.  
"We have no cots," the clerk said. "Even if we did, one would not fit in your room."
Mavis turned back to Janice, got an assuring look from Marvin, and said, "Don't worry, honey. We'll find space for you in our room, even if it's on the floor."
The clerk also informed them that the elevator had gone out, so Janice offered to carry their luggage up for them. It was only then that she noticed both how feeble Marvin was and how adept Mavis was with her cane.
Pausing to rest and talk at the large stairwell landing, Janice discovered that they, too, had driven (mostly Mavis) north to flee the possible ravages of Hurricane Irma and that they also had come from Fort Myers. Because of these two connections, Marvin insisted that Janice share their room, said they would not take no for an answer, and sounded just like her father in telling her to go get her stuff from her car and bring it back up while they settled in. He even gave her one of their two card keys for the room.
On the way back to her car, Janice balanced her reluctance to impose on them and her dire situation. It was now a little after 8 p.m., and she had left Fort Myers at 5:02 this morning, hoping to get to Orlando (a distance of slightly less than two hundred miles) by noon. She had filled her gas tank yesterday, only the twentieth in line, then gone directly to Costco to load up on supplies, including Ritz crackers, some liverwurst (her own mother, long ago, had made sandwiches from it), and a bottle of California pinot noir whose price had skyrocketed to $44.99. The deli section had just a couple of packages of roasted chicken thighs (all the fried chicken was long gone) and prepackaged spinach salads, so she grabbed one of each in case she had to eat on the road.
By noon she was still on I-75, not anywhere near Orlando. Other drivers were trying to outrace both Hurricane Irma and each other, and overheated tempers as well as engines had added to the traffic congestion and delays. During one stop of seven minutes, she reached into her picnic hamper, pulled out one of the chicken thighs and a banana, and ate them for lunch.
At 4 p.m. her gas gauge indicated she had half a tank still left, but her odometer told her that in eleven hours of stop-and-go driving, she had gone just over one hundred miles. She wouldn't likely make it to Orlando by midnight, so after a few more hours, she started looking for places to stop. At Lakeland she noticed a vacancy sign at a Lakeland Econo Lodge. Plans A through F had not worked, so she decided to find a room, get some sleep, and head off by 5 a.m. again to get there by noon tomorrow.
Janice had lost her husband just two years ago, her adult daughter last year, and now she had accepted that this year she would lose her home. More hours of traffic congestion to travel the remaining fifty miles was no longer an option, so she took the next exit and pulled her 2005 Honda CRV, the one she had bought "in good condition" two years ago and had just had serviced two weeks ago, into the Econo Lodge parking lot and headed for the registration desk, just ahead of a few others doing the same. Thank God this vehicle was holding up well because it might be all she would have left.
* * *
On her way back to her car after the invitation from the Maxwells, she knew she had to accept their offer but felt she must do something for them in return. Taking out her lavender duffel bag and picnic hamper, and feeling hungry herself, she decided she had to prepare dinner.
Back in their room she became aware of how tiny it was, with nowhere to sit except at one desk chair or the bed. Beyond the bathroom on one side and narrow closet on the other, the width of the king bed and a small nightstand took up all the wall space to her left. Mavis told her that Marvin was resting because their trip had exhausted him.
Seeing no room to dine, Janice said to Mavis, "Mom, I have to go back to my car to get something else."
That's when it suddenly came to her that the young man who sold her the car had told her there was a picnic table stowed behind the back seat. When she opened the tailgate and lifted the carpeting, there it was. She had to tug to pull it out, but it would certainly do the trick.
Nearly fifty years ago Janice had spent Thanksgiving weekend of her junior year in college at the home of her roommate, Pandora, and since then had become one of those women who need fresh flowers and lit candles around her as much as they need air and water. These were already in her hamper, and now she had a table, which she carried up to the landing. The breakfast room door off the lobby was unlocked, so she sneaked in to borrow three folding chairs and took them up to the landing.
Back in the Maxwells' room, she found Mavis also sleeping, so she grabbed her hamper and the folded bedspread. Back on the landing, with an experienced move Janice spread out and smoothed the new "tablecloth" over the picnic table. Out of her picnic hamper came first the flowers, then the candles. Next came the crackers and liverwurst, then the paper china and the clear plasticware and wine glasses. Three chicken thighs remained, so putting those on plates was easy, as was dividing the spinach salad.
She remembered Leonard Cohen singing that "Everybody wants a box of chocolates / And a long stem rose," so as a final measure, she opened the large, 12-square dark-chocolate bar and carefully broke it into four squares each.
The meal was ready.
Upstairs she found that Mavis and Marvin had awakened and were talking about the unlikelihood of finding an open restaurant anywhere near. Janice told them not to worry because she knew of a place very close by and had already made a reservation.
She walked them to the stairwell landing and, to their delight, seated them across from each other and took the seat between them.
As they began their meal, Janice encouraged Mavis and Marvin to share some wine with her so they could raise a toast to their escape from Irma.
Even as they dined, they did not know that Irma's direction was changing back again eastward and that her winds and rain were dissipating to gusts under one hundred miles per hour and rainfall that now would be measured in inches instead of feet. Nor did they know that, as a result, both of their homes would be spared, but not the lives of Mavis and Marvin. Marvin would not make it through the night, suffering from a fatal heart attack, and Mavis would die less than a month later, of grief over the loss of her nearly lifelong partner.
But right now none of that mattered. What did matter was this CRV picnic table on this stairwell landing, covered with this bedspread tablecloth and arranged with these candles and flowers, these place settings with Chinet's best paper china and mock silver plasticware, these carefully portioned servings of chicken and spinach salad, this California pinot noir, this split bar of chocolate, and these three escapees defying Irma, daring her to do what she might to batter their homes and their lives.
Category: Fiction, Short Story, SNHU Creative Writing, SNHU online creative writing