by Don Mager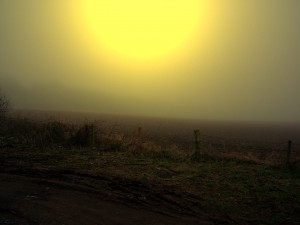 With its departing mists, amber dusk
wanders across the dinner hour's
shower, the way aromas drift their
savory steam in a warm kitchen:
turmeric stew and saffron rice and
backing gourd-shaped halves of butternuts.
The kinesthetic air pulses with
color's body.  It throbs in moisture's
glow. Buried in dark roiling billows, sun
is helpless to burn through with departing
shafts.  The clouds scoop down dark wide bands of
starless sky.  They snuggle in their warm
saturations across roofs and trees.
Their lullabies start with moans of owls.
Category: Poetry, SNHU Creative Writing, SNHU online creative writing